If you're like me, turkey is not the star of the Thanksgiving meal.  It's all the side dishes. Typically, we make a meal with one or two side dishes.  Thanksgiving is an excuse to make little bit of everything.  Or at least delegate family and friends to help you make a little bit of everything.
(1) Let's start with a MUST.  Mashed Potatoes.  These are hands-down the best.  And it's all in the technique.  As in, TWO ingredients.  These are worth the effort.
(2) As a kid, I was never a fan of green bean casserole.  Until I tried this Martha Stewart recipe. There is no substitute for breaded and fried onions.  I'm talkin' to you Funions.
(3) Same thing goes with cranberry sauce.  How is a can shaped lump of old cranberry appetizing?  If you make this super easy cranberry sauce recipe, you'll have a whole new love for this berry.
(4) Sweet Potato Casserole is one of those recipes that will always find it's way to the Thanksgiving table.  It's a classic and it shouldn't be messed with too much.
(5) Every gastro pub and hip new restaurant has their own take on brussel sprouts.  Make this one with pistachios and cranberries and you'll have the whole table talking.
(6) It was love at first taste the first time I made the Lottie and Doof version of macaroni and cheese.  It's not too fancy and every kid at the table will be having seconds of this side dish.
(7) Sometimes the humblest of dishes can be elevated to gourmet with simple twist.  Try cornbread as the base in this artisan version of the classic.  Artisan Cornbread Stuffing with Apples and Italian Sausage.
(8) Pretzel Jello.  It sounds weird, but the salty sweet combo is oh, so right.
(9) We need to balance things out with a salad.  A spinach salad to be exact.  Add a little goat cheese, almonds, cranberries and a delicious vinagrette and you've got a healthy side-dish.
P.S. If you're really looking to have the holidays in the bag this year, check out our new eBook, Hands-On Holidays, packed with low-prep and low-stress ideas for make memories crafting, cooking, reading and adventuring with the kids!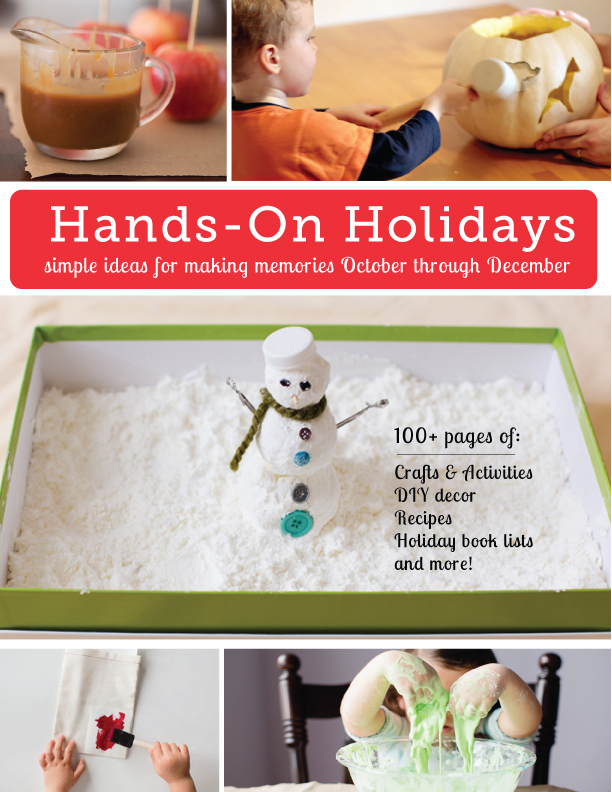 The following two tabs change content below.
Kristin is a former teacher turned children's photographer in southern California. Visit her website to read all about her adventures in photography, cooking, and her love of style.