It's March!  Which means spring – and spring cleaning – are just around the corner.  Which also means it's time to dig into some more Project Organize Your ENTIRE Life ideas.  Today Kristin's here sharing her favorite app for motivating her kids to get their chores done (without having to nag, yell, or essentially drag the will to participate out of them).

And speaking of POYEL – don't forget, our new freezer cooking eBook is coming out in a matter of days.  Be sure to join MPMK's newsletter list here to be the first to know when it does!

P.S. QUESTION OF THE DAY

Where chores are mentioned, the idea of allowance often isn't far behind.  Do you give your kids one?  If so, when did you start?  If not, why not?
Learning how to help out around the house is a big part of growing up. It seems like this should be an easy concept, but if you have kids, you know sometimes it's easier to do the job yourself. After thinking about the issue, I've realized the root of the problem (at least for me) is how to manage getting the chores done. And doing that without nagging the kids seems impossible!
I've tried chore charts on the wall with stickers. I've tried verbally reminding them and I've tried all kinds of incentives. In the end, the chores get done, but the process is arduous. It feels like more work for me to make sure the kids are doing the work. Enter: technology.
I checked into some different chore chart apps and after experimenting some, I found that the Reminders app that comes free on iphones, ipod touches and ipads was exactly what I was looking for: simple and easy.
All I did was write the list of chores in the note pad section of the Reminders. For each chore, you have the option of repeating the reminder daily or weekly. The kids can check off the chores as they complete them and an alarm will remind them if they don't complete the task that day. There's something about checking things off (especially digitally) that's gratifying! I've found the kids really enjoy checking off their chores and an iReminder is better than my voice!
Question of the Day
Where chores are mentioned, the idea of allowance often isn't far behind.  Do you give your kids one?  If so, when did you start?  If not, why not?
UPDATE: If you like this idea, then you're going LOVE our brand new…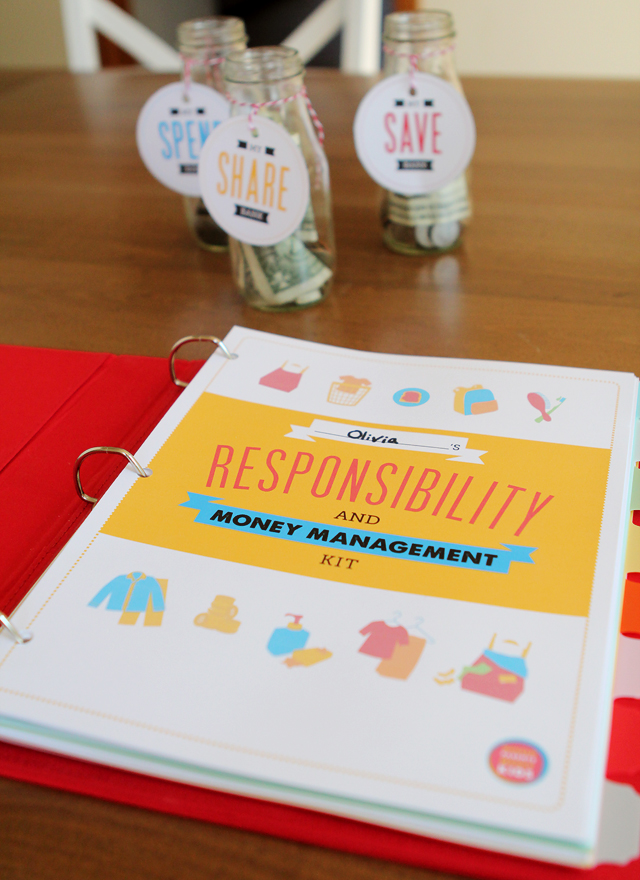 Morning and Evening Routine Charts, Spend/Save/Share Banks Labels, Allowance Ledgers, Family Job Worksheets, Money Job Worksheets and more!

I'm so excited about this – hope your family will love it as much as ours does!! Check out all the goods here.
Get Your Free Printable
Subscribe to our newsletter today and get our free printable... No More, "Mom, I'm Bored!"
The following two tabs change content below.
Kristin is a former teacher turned children's photographer in southern California. Visit her website to read all about her adventures in photography, cooking, and her love of style.