When was the last time you decorated for Father's Day? Never? Yeah, me neither.
This year we made a card for my husband that would double as decor for Father's Day.
My daughter loves that it isn't a normal folded card, and I love that it will give a festive touch to our Father's Day celebration.
To make your own Father's Day banner, you will need:
15 paint chips or pieces of colored cardstock – whichever you have on hand
string or twine
scissors
a small hole punch (not pictured)
an envelope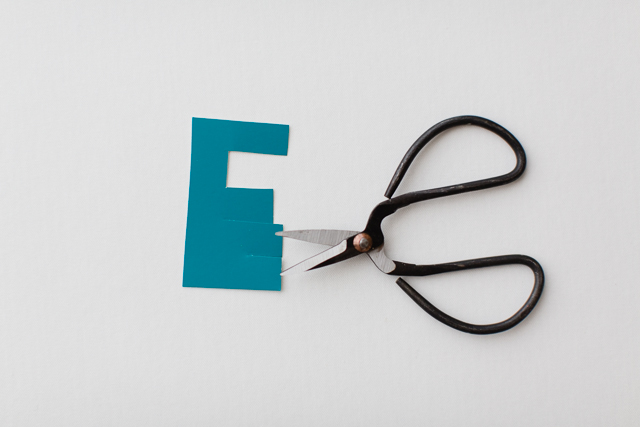 Begin by freehand cutting out the letters to spell Happy Father's Day. This is so much easier than it seems! If your kids are a little older, they can do this step themselves.
Once all of the letters are cut out, have your kids put them in order. You could just do this yourself, but I try to squeeze in learning opportunities any chance I get. 
We went with a rainbow theme (my daughter is currently obsessed with anything rainbow!) which helped her to put the letters in order.
Punch 2 holes in the top of each letter (only 1 on the A).
Make sure to save the little holes to use as confetti.
Then string each letter onto a piece of string or twine.
If you would like to give it in place of a card, carefully fold the banner and place it, along with the confetti into an envelope, and give it to the special dads in your life. 
For even more help keeping the kids busy this summer, don't forget…
Our Camp Mom activities eBook is once again available for sale for a limited time only.
It's an 84 page PDF from my all-time favorite play bloggers, and myself, stuffed with activities, reading lists, and advice for kicking back and connecting with your kids this summer.
Learn more and get your copy here.
The following two tabs change content below.