Sneaking in vegetables has been a hobby of mine since my kids were toddlers. Jessica Seinfeld came out with Deceptively Delicious and I was hooked.
Cauliflower was showing up everywhere!
Fast forward to my kids' teenage years and I'm still trying to infuse extra vitamins into their diet.
These Cauliflower Pizza Bites are a recipe that works from toddlerhood all the way to the teenage years.
I can whip up this recipe in about 15 minutes and have a delicious meal that's nutrient rich as well.
Cauliflower Pizza Bite Recipe
Ingredients:
Makes 15 servings
10 ounces frozen cauliflower rice
1 egg
½ teaspoon basil
½ teaspoon oregano
½ cup shredded mozzarella cheese
¼ cup grated parmesan cheese
1 cup pizza sauce
about 15 pepperonis, diced
Directions:
Defrost the cauliflower and press through a sieve or paper towel to remove all the moisture.
Mix all ingredients (including cauliflower) in a bowl until combined.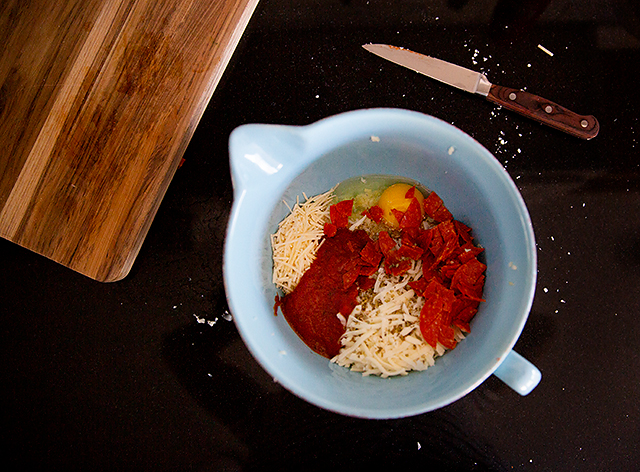 Spray a mini muffin tin with cooking spray.
Scoop the cauliflower mixture into each tin and bake at 350F for 10 to 12 minutes. 

Cool for 5 minutes before removing from the tins and serving.
More from MPMK
Get Your Free Printable
Subscribe to our newsletter today and get our free printable... No More, "Mom, I'm Bored!"
The following two tabs change content below.
Kristin is a former teacher turned children's photographer in southern California. Visit her website to read all about her adventures in photography, cooking, and her love of style.