This might be the easiest food project I've ever created. It took mere minutes to give these pieces of fruit some personality. Here's what I did:
Wash and dry the fruit. You want your surface to be relatively dry.
Get some candy eyeballs. I used both small and large candy eyes from Wilton. These are especially easy to find during Halloween season, but I assume you can pick them up year-round.
Apply your edible glue. We used peanut butter. You could also try any other nut butter, honey, melted chocolate or any other sticky food item.
Stick the eyes on your fruit. Pretty simple!
Enjoy right away or send along in your child's lunchbox.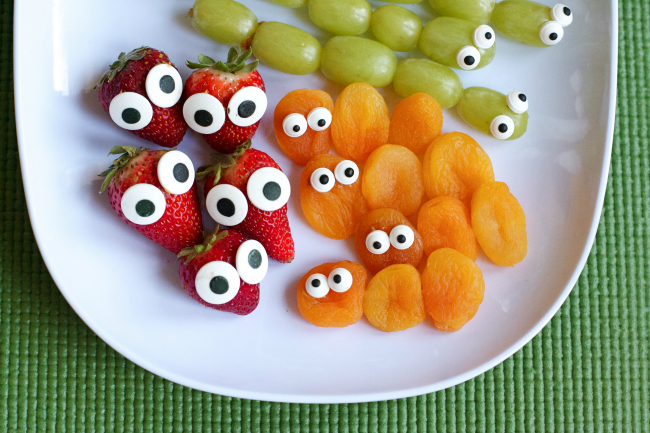 Super simple and works on all of your child's favorite fruits and veggies. My kids actually helped me make them and got a kick out of adding the eyeballs. Pick up some candy eyes the next time you spot them and keep them on a shelf for a rainy day!
✕
Get Your Free Printable
Subscribe to our newsletter today and get our free printable... No More, "Mom, I'm Bored!"
The following two tabs change content below.