'Tis the season for making memories, enjoying time with family and celebrating the sweet pleasures of the holidays. 'Tis also the the season for running around like a crazy person, staying up past bedtime doing projects and throwing together treats at the last minute.
While I am all for the memory making, I prefer to avoid becoming a crazy person – at least when it comes to holiday baking. As soon as Halloween passes, I stock up on my holiday baking essentials so I'm never left without the ingredients to make a quick batch of cookies or holiday dessert.
These are the items I like to keep around along with some of my favorite holiday recipes:
In the Pantry
Flour: Gotta have it. Whether it's traditional all-purpose, a gluten-free all-purpose blend or grain-free options like almond or coconut flour, your flour of choice is a must to keep around. It's a main building block for cookies, cakes, pie crusts and more.
Sweeteners: Another no brainer, but there are lots of options here. For traditional baking, you'll need to have brown sugar, white sugar and powdered sugar on hand. If you're going the natural route, try coconut or date sugar to substitute for granulated sugars and honey or maple syrup in place of corn syrup. It's also good to have some molasses on hand for molasses cookies. And don't forget sanding sugar and sprinkles!
Baking Powder/Baking Soda: You'll need these two leaveners for cakes, cookies and anything else that puffs up during cooking – like the classic New York Times chocolate chip cookie.
Chocolate: Chocolate chips, bar chocolate, chocolate chunks, cocoa powder… keep a little bit of everything around in case of emergencies like when you need to whip up some homemade hot chocolate. Just don't eat it all before you get a chance to use it!
Nuts: Lots of cookie recipes call for nuts around the holidays. I keep walnuts, pecans, sliced almonds for starters, but you can round out your supply with hazelnuts and macadamia nuts, as well. I'm eager to try these Slow Cooker Cinnamon Almonds this year. I'd also grab some nut butter to have handy, especially if you like peanut butter cookies.
Canned Pumpkin: Always keep an extra can or two in your pantry! It's a great last minute addition to a recipe to make it taste like Fall. My new favorite way to use it is for these Pumpkin Cheesecake Bites.
Real Vanilla Extract: The real stuff is a must, don't skimp! I'd also recommend having some vanilla beans or vanilla paste on hand if you really want to get that true vanilla flavor. I'd go right for these Vanilla Bean Marshmallows.
Peppermint and Mint Extract: Try to track down both. You'll want to have the correct mint for your recipe or it could turn out tasting different than you imagined. Try these Salted Peppermint Rice Krispie Treats for a quick and minty treat.
Spices: My spice arsenal for the holidays includes cinnamon, whole nutmeg for grating, whole and ground cloves, ground ginger (I usually keep fresh around too), all-spice and black pepper. I love to use them in Spiced Nut Butter Balls for snacking or giving away, and this Chai Cake has been on my list forever! Fine, coarse and flaked sea salt are great to have on hand too.
Coconut: I like to keep shredded coconut and coconut chips/flakes to use for different recipes. Fresh coconut cake and coconut macaroons are on my list.
Dried Fruit: Raisins, cranberries, currants, figs, blueberries, cherries – whatever you like. And add some glazed fruits to the list too, but only if you're a fruitcake person.
In the Fridge
Eggs: These are a must. Buy an extra dozen on your typical grocery run and thank me later! You'll be ready to bake anything (or whip up some eggnog).
Butter: What are the holidays without a little butter? I always buy double and store extra in the freezer for emergencies. You'll need good quality butter for pie crusts, shortbread and sugar cookies where you can really taste that buttery flavor.
Whole Milk: Most recipes assume you are using whole milk, so substitute at your own risk. Full-fat coconut milk can often be used as a dairy-free substitute. I'd like to be using it to make this Maple Custard Pie with Candied Bacon.
Heavy Cream or Coconut Cream: You'll need one of these for making whipped cream for topping pies and cakes, as well as many custards and puddings. Half-and-half may also be called for. I'm dying to try this Dark Chocolate Pudding with Candied Ginger.
Now you've got your list of essentials and some yummy recipes to get you started. Head out shopping and enjoy baking for the holidays!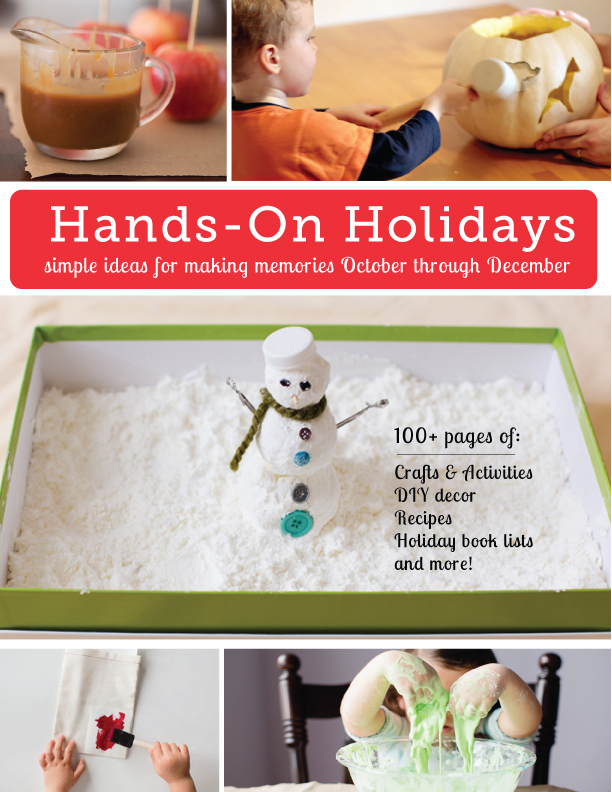 ✕
Get Your Free Printable
Subscribe to our newsletter today and get our free printable... No More, "Mom, I'm Bored!"
The following two tabs change content below.