Happy Thursday guys. Any big plans for the weekend?
I'll be wrapping up some loose ends getting ready for baby – hanging artwork in the nursery, taking kids clothes to my local consignment shop in the hopes of trading in for some onesies and baby PJs, and also (finally!) packing that hospital bag. Before I do that though – a few things I wanted to share:
I'm over at eHow's Mom Channel with a simple Spend/Save/Share Piggy Bank project as well as tips on how to raise financially responsible kids.
UPDATE: If you like these DIY banks, then you're going LOVE our brand new…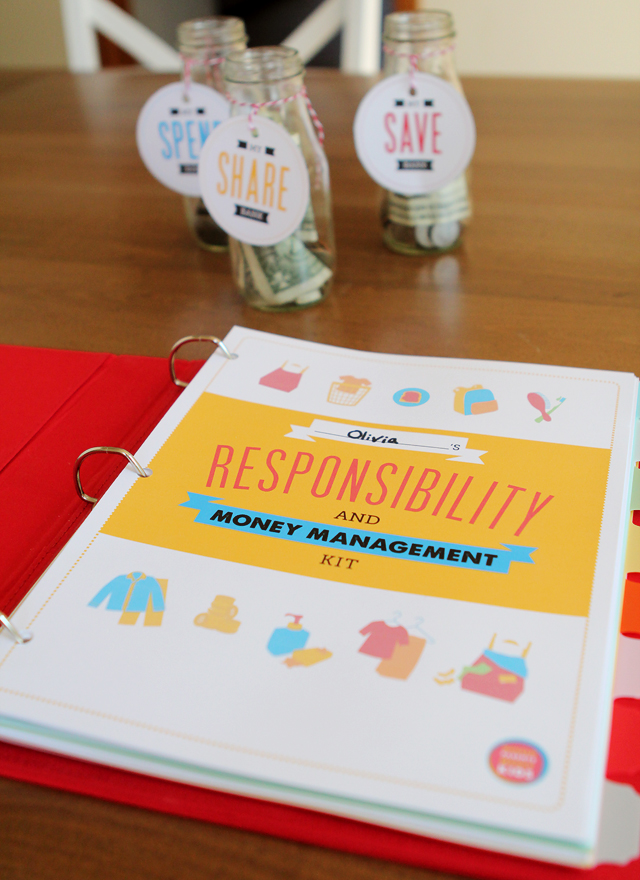 Morning and Evening Routine Charts, Spend/Save/Share Banks Labels, Allowance Ledgers, Family Job Worksheets, Money Job Worksheets and more!

I'm so excited about this – hope your family will love it as much as ours does!! Check out all the goods here.
Enjoy and have a happy weekend!