The bad news if you haven't gotten your shopping done yet, Christmas is only four days away. The good news, many stores still have 2-day shipping and/or the option to buy online and pickup!
Below are my top picks for everyone still left on your list- enjoy!
The best part?…
Nearly all of them are on sale!
For you mom/sister/bestie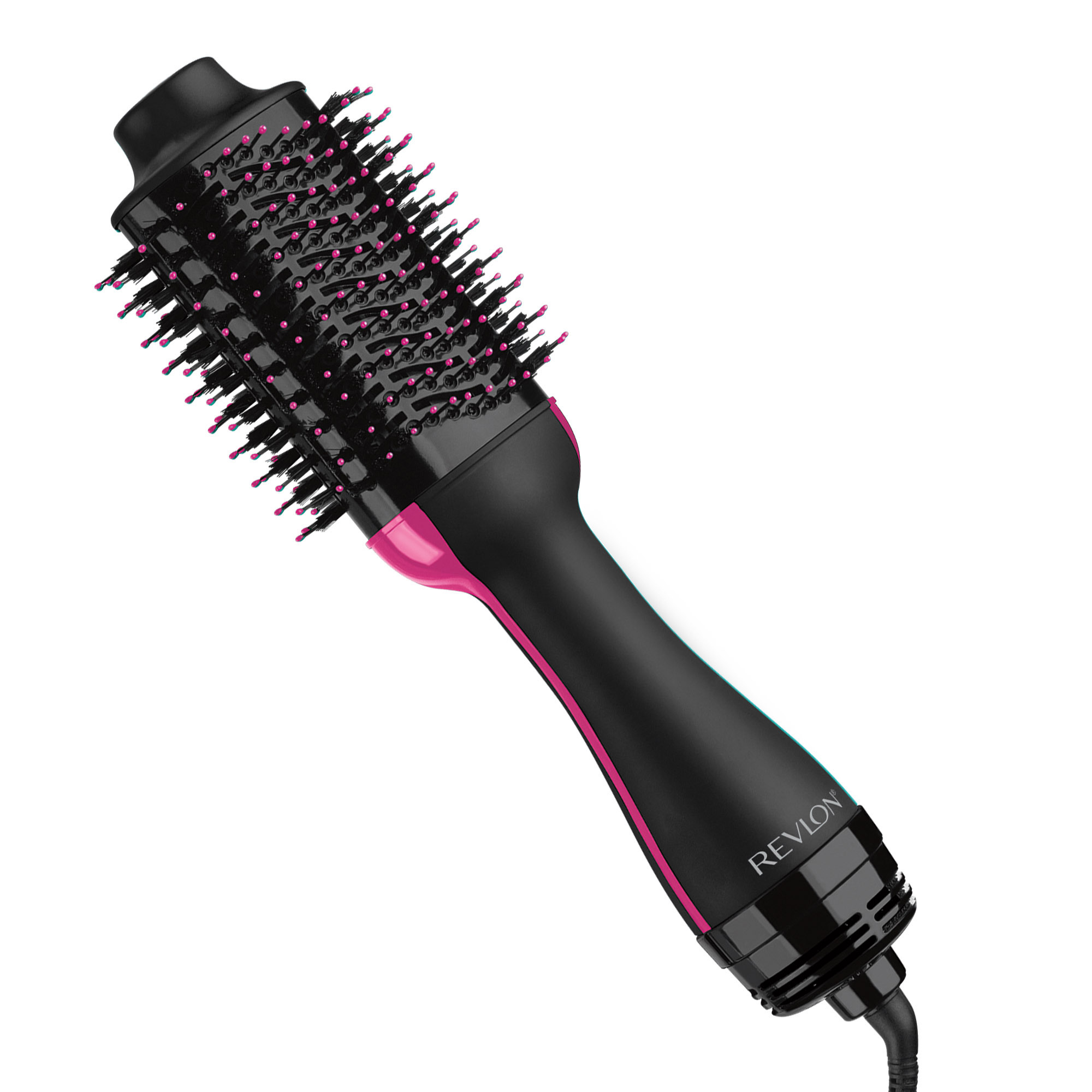 Was $58, Now $38.99
I have seen this thing everywhere since folks started putting out their favorite things list and- not gonna lie- I'm kinda hoping it ends up in my stocking this year too.
It looks like SUCH a time saver, blowing drying AND straightening your hair at the same time. Plus, the volume it gives you is unreal.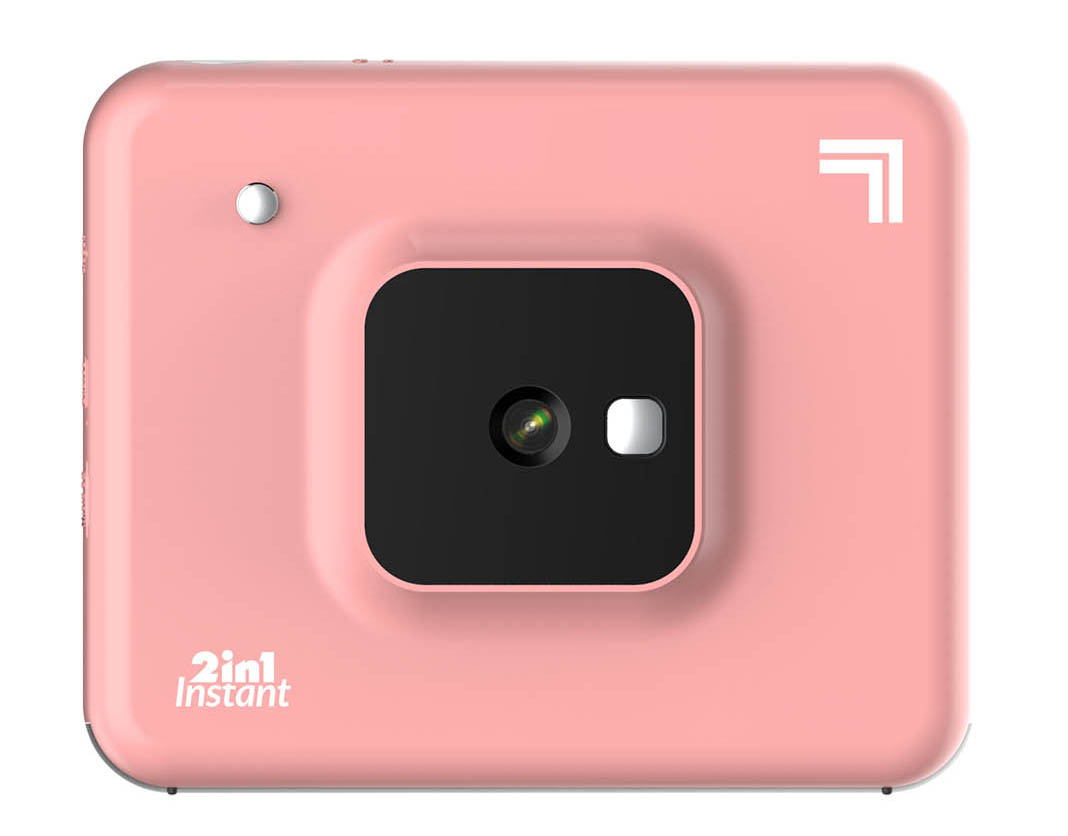 Was $99.99, now $39.99
Because you know women love to be able to instantly print and display their favorite photos. I have a magnetic board at home solely for that purpose and the only pics that ever make it on there are the ones that I could print instantly.
After all, how many people do you know that ever print the photos they take with their phone?
This little beauty is considerably more compact than the popular Instax Mini and prints are sheeted in a protective layer so photos are tear, water, and fingerprint proof.
Bonus: There's bluetooth, so you can either take pics with the camera or with your phone, send it to this camera/printer and print immediately.
$50, Now $40
How freaking cute is this camper gift set from Benefit?! I know lots of ladies that would be thrilled to receive it this year.
The best part- all the products are FULL SIZE.
It's packed with those beauty items you've always wanted to try but haven't gotten around to:
brow gel (this brand is my personal favorite)
plus a really nice volumizing mascara.
For the Kids
You all already know about the MEGA Toy Gift guides I put out every year, right?
Well, here are the top 5 best-seller so far…
Was $21.99, Now $15.39
(18 months – 8 years)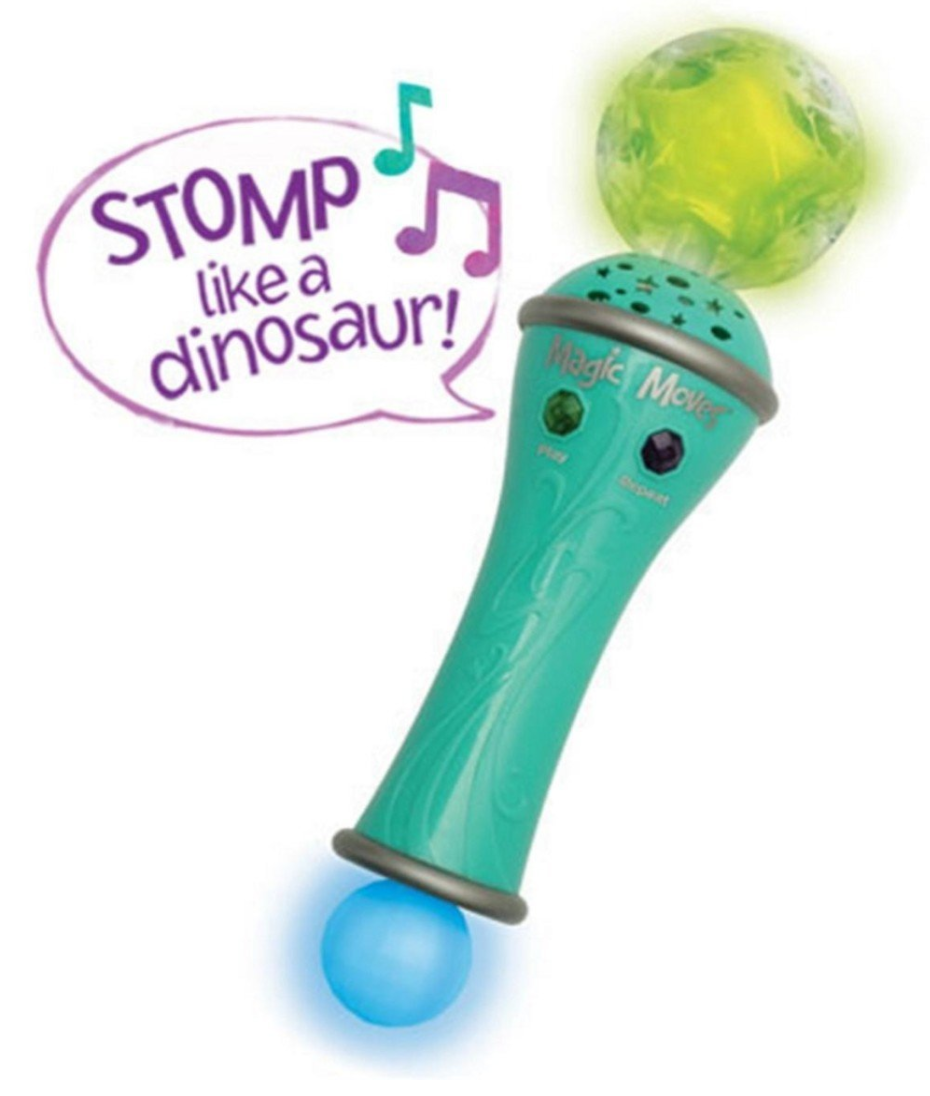 Normally I'm not big on electronic toys with lots of sounds and lights, but when said toy can help my kids get rid of all their pent-up energy inside on a stormy day, it becomes my new best friend.
This inexpensive magical wand uses 90 silly commands (sway, creep, stomp like a dinosaur, leap) and 26 songs, along with a light show to get kids moving.
This is one of those rare toys that's great for siblings of different ages to play with together (my kids have loved it at various ages ranging from 18-months-old to 7-years old).
It will keep the bigger kids interested (who doesn't like having the mic and being the star of the show?) while developing listening skills in the younger set along with enriching their vocabulary and ability to follow directions.
Note: If animals aren't your kids' thing, there's now also this gym version.
Was $24.99, Now $19.95
(1 – 10 years)
This deceptively simple toy is so much more than it appears. Parents and teachers rave about the hours and hours their kids spend shooting things through this heavy duty tunnel.
This is a great toy to get kids hypothesizing about, "what will happen when I… (put something heavier in, tilt it higher, put more than one thing in it, etc…)
When my friend first introduced me to the Tot Tube, I really liked the idea but wondered if it was worth the money- couldn't we essentially do the same thing with a cardboard wrapping paper tube?).
What I like about this, though, is that it's a lot more durable than a cardboard tube, it's wider shape accommodates bigger sized cars and balls, it can break apart for easy storage or you can attach more than one for a super long tunnel, and the kids can see through it- making it so much more engaging. Read the reviews on this one and I think you'll be sold.
Read the reviews on this one and I think you'll be sold.
Was $17.99, Now $13.90
(5+ years)
When my kindergartner came home from school one day asking me to teach him to play chess, I had mixed feelings. On the one hand, I was excited because, despite spending a lot of our time together on sports-related activities, I have great memories of playing chess with my dad growing up.
On the other hand, I was afraid he was a little young for it and might get frustrated and give up on the game altogether. Enter "No Stress Chess".
This genius game uses cards to teach young kids how to play in stages. The cards tell you which piece to move, so even children (and adults) who have never played the game can jump right in. The moves for each piece are on the cards as well as on the game board and the first stage makes the game about chance, not skill – you simply draw a card and do what it says, perfect for learning how the pieces work.
Once that is mastered, you can draw 3 cards at a time and decide which one you want to go with to introduce some strategy to the game. Finally, when you're ready to play chess for real, just get rid of the cards and flip the board over to a traditional chess board.
Was $199.99, Now $159.99
(10 years and up)
This was given to me for review and I loved it so much it's gonna be the big present under the tree for my 5th grade son this year. Quite frankly, I think it's gonna make his head explode.
He has no idea a huge range of awesome historical sets like this from Cobi even exist, but he's both a LEGO fiend and into history games like Memoir 44. Add to that his love for the historically accurate computer game World of Warships, which this set has a bonus code for and it's basically the perfect storm of a present.
There are a few things that put this set heads and shoulders above the rest. The first is the sheer size of it – not only is the finished product pretty massive, there are 2,400 pieces! (The number of pieces is the first thing my son looks at to judge the awesomeness of a set.)
It's also a faithful 1:300 reproduction of the actual USS Missouri and comes with all kinds of interesting information about it; such as the fact that It was on board this ship, on September 2, 1945, that the act of surrender by the empire of Japan was signed, officially ending world War II.
Last but not least are that the set is "compatible with other construction blocks" (wink, wink), has lots of super cool moving parts, and even a special exhibition stand with the name of the ship printed on a block plate​. I can't wait to see my son's face when he opens this one Christmas morning!
$24.95
(5+ years)
One of the best-sellers ever amongst all 350 toys on our gift guides. My son got this strategic domino and scrabble-like game for his 5th birthday and, since then, has asked to play it during our one-on-one time over and over.
Although we altered the rules and points system a bit to adjust for his age, this Parents' Choice Gold Award and Mensa National Competition winner is still fantastic for working on shape and color recognition as well as pattern perception and spatial and critical thinking skills.
Not long after we brought the game home, my 4-year-old daughter got in on the fun too. I can tell this is one that our family is sure to be playing for years to come.
Was $27.99, Now $26.60
(18 months – 3 years)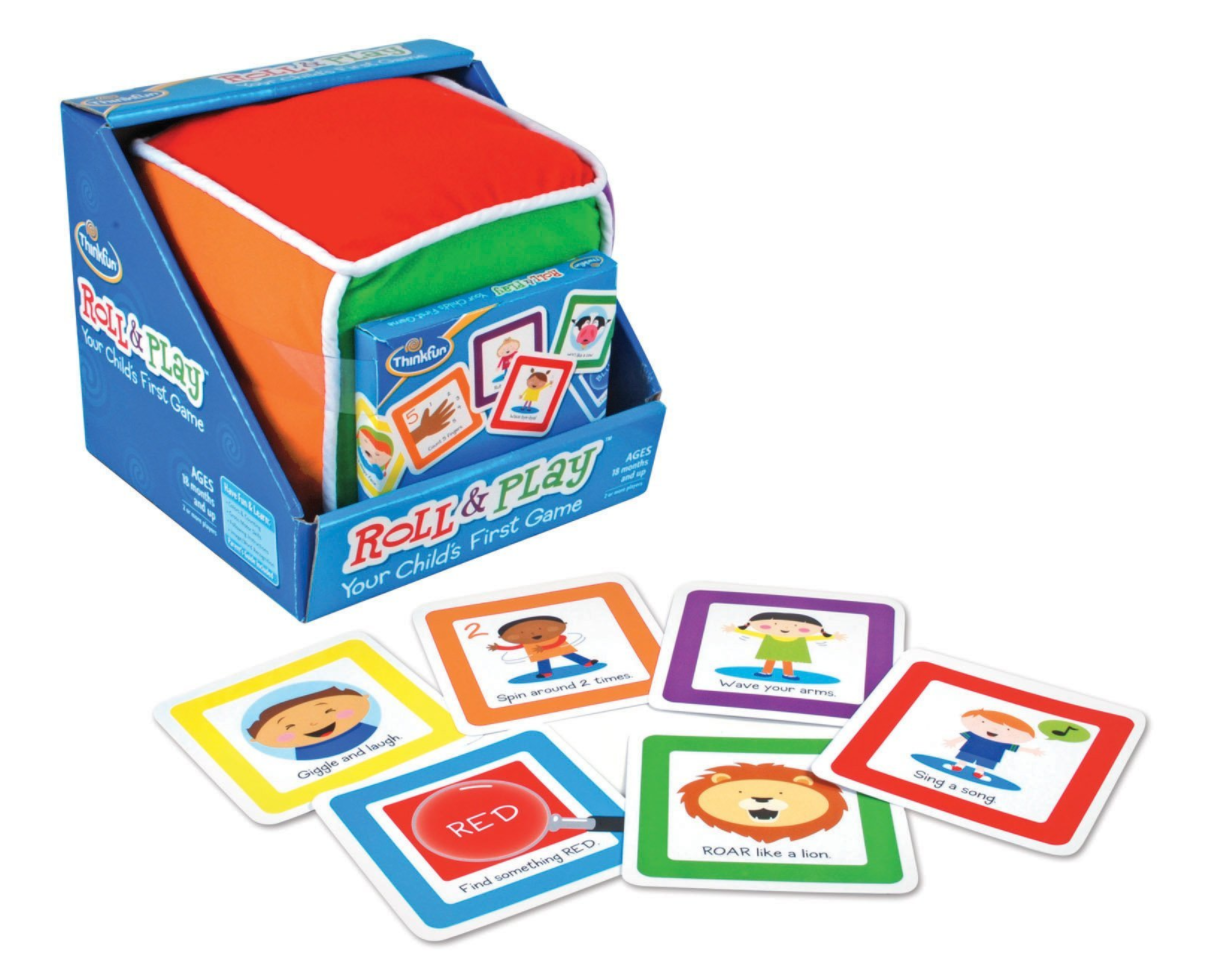 This is the first board game ever made specifically with young toddlers in mind. Toss the big plush cube and identify which colored side faces up. Choose a matching color card and perform the simple activity shown, such as "Make a happy face", "Moo like a cow" or "Find something blue".
Designed for parent and child to play together, Roll & Play strengthens bonds and builds confidence while encouraging creativity, active play and gross motor skills.
This seems like a good solution if you're looking for a family game night selection that can incorporate even your youngest kiddos.
Was $15.99, Now $14.99
(3 – 9 years)
When we were first sent this game to review, I thought it would be my kindergartener who would be most excited. That day, though, my 9-year-old daughter had a friend over and they got their hands on it first.
They played with it for a lot longer than I thought they would, and there were plenty of laughs. At the end of the playdate both my daughter and her friend wanted to make sure that I would report in these guides that the game was "a big hit".
This game isn't complicated; the gist being a combination of memory and charades. It's perfect for building visual perception and reasoning skills in preschoolers.
The game pieces also allow for lots of modifications that the whole family can enjoy-our current favorite is to use the head and tail cards as prompts for charades.
If you've got kids of various ages in the family, this is one of those rare games that everyone will have fun playing together during game night.
For your husband/dad/brother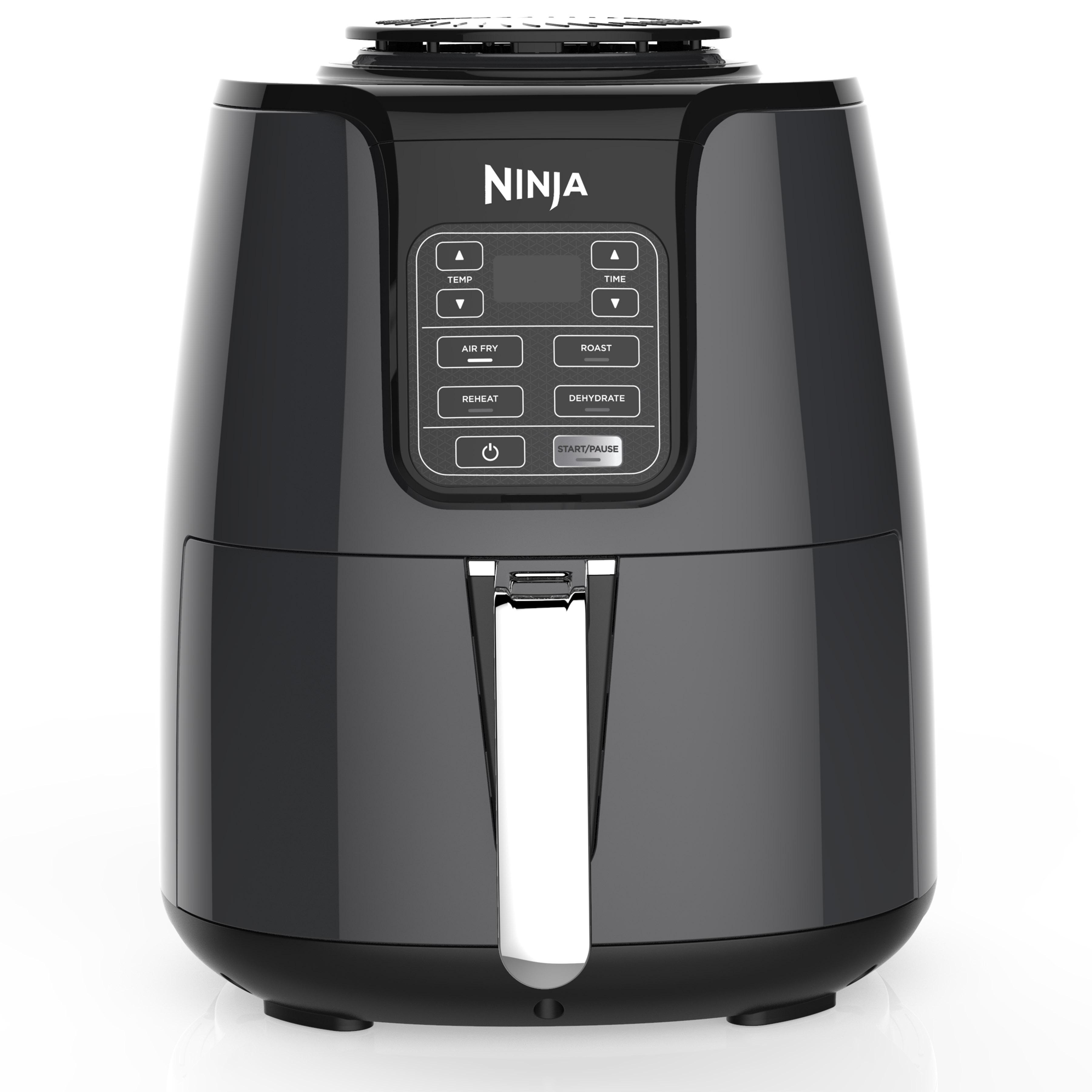 Was $109.99, now $99.99
If he loves fried food but you'd love for him to cut back (you know, so you can keep him around longer)- this is the perfect solution.
One of Ellen's gift picks this year, also with being a much healthier way to fry, this bad boy is also SERIOUSLY multi-functional.
Not only is it a much coveted air fryer (which I will be using to make myself healthier chicken wings on the regular), it's also has 4 other functions including:
Bake
Roast
Reheat
and even Dehydrate
This is my go-to present for anyone you're having trouble figuring out a gift for– an all around crowd pleaser.
Was $159, Now $144
If he's sick of picking between charging his iphone or plugging in his headphones, today is the day to upgrade. Of course, that's not the only reason to go wireless. Powered by the new Apple H1 headphone chip, AirPods now feature:
hands-free access to Siri using just your voice
up to 3 hours of talk time on a single charge
seamless switching between devices
quick charging in the case
double tap to play or skip forward
That's my list! I really hope this helps you find something for everyone you have on your list this year!
*post contains affiliate links
P.S. Never hurts to get a little something to make YOUR life easier either! Another huge best-seller this year is this Dyson V7 Motorhead Origin Cord-Free Vacuum– on sale and $90 off from $279, to $189!