It's hard to believe but this little site is officially one year old today.  Since starting this blog a year ago, I've been honored to watch it grow and expand in ways I never thought possible – and it's all thanks to you!  In the past year, MPMK has amassed over 1.8 million page views, over 4,000 subscribers, over 4,000
facebook fans
, and a newly burgeoning
pinterest following
.
I also signed on as a regular contributor for
momtastic
,
houzz
, and
The Organized Parent
.  What started as a creative outlet has morphed into a full-blown career – one that allows me to work part-time while setting my own hours and staying home with my kids.  And for that I am so, so grateful to all of you!
For the next few days, I'll be highlighting some of my favorite moments here.  But today we're starting with your favorites.  Without further ado, here are the top 10 posts/pages of 2011:


#10 – DIY Creativity Center (Toddler Friendly & Baby Proof)
#8 – It's Almost December, Do You Have an Advent Calendar Yet?
#7 – We Tried It! – Discovery Bottles
Click through for the top 5…

#5 – Quotes for Kid Spaces


#4 – We Tried It! – Milk Colors
#3 – DIY Paint Chip Easter Egg Garland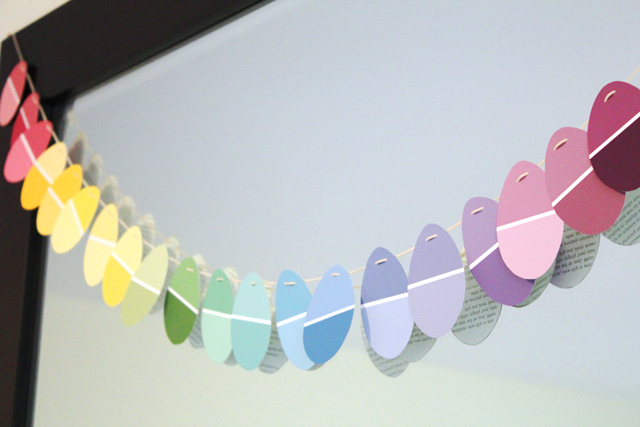 #2 – Modern DIY Bracelets – Perfect for Summer Crafting with Girls
#1 – Handmade Halloween: Make Spider Sack Decor with the Kids
It's nice to look back and see what resonated with you the most – it looks like kid crafts and activities, as well as some DIY decor, are clear favorites (no surprise) so expect to see lots more of that to come.  I'll be back with more good stuff tomorrow, until then one more huge THANK YOU for all your support!
Get Your Free Printable
Subscribe to our newsletter today and get our free printable... No More, "Mom, I'm Bored!"