Baby, it's cold outside. And that means it's the perfect weather for a hot cocoa bar. And eggnog… So why not combine the two?
Enter: a festive hot cocoa bar with spiced eggnog whipped cream. I'm a personal fan of whipped cream on cocoa, instead of marshmallows. And when you are going the whipped cream route, it HAS to be homemade.
To make the eggnog whipped cream, you will need:
1 cup of eggnog
2 cups of heavy whipping cream
1 cup of honey (or sugar substitute)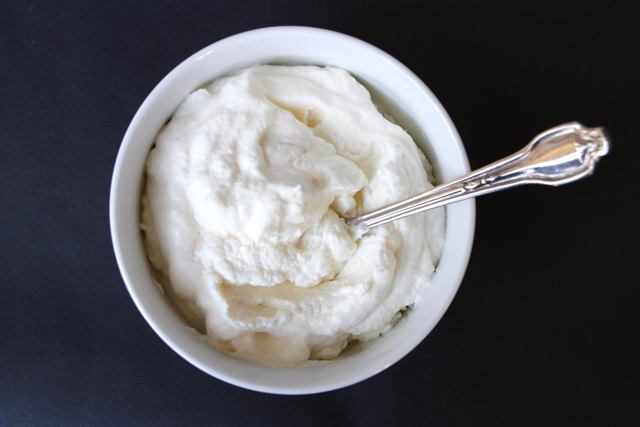 Begin whipping the cream, and when stiff peaks begin to form, slowly add your sugar and eggnog. Continue whipping until it doubles in size, forming stiff peaks.
Whip up your favorite hot cocoa recipe and add a healthy dollop to each serving, then let your guests choose their fixins'… Nutmeg for sprinkling, melted caramel for drizzling, and sprinkles for decorating.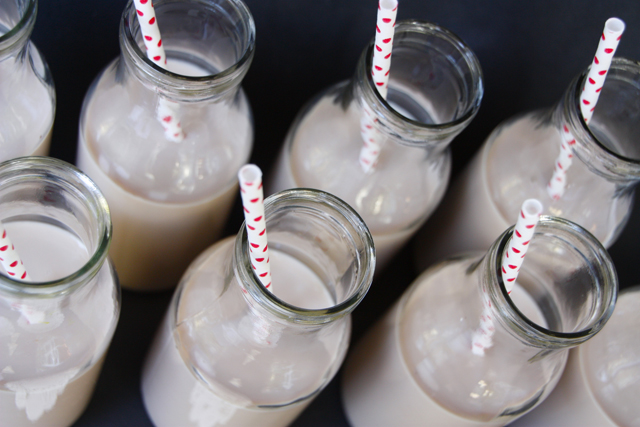 For an extra special presentation, save up grocery store Starbucks Frappuccino bottles and follow the directions
in this post
for removing the labels. Whalaa – a bunch of vintage looking milk bottles on the cheap!
Get Your Free Printable
Subscribe to our newsletter today and get our free printable... No More, "Mom, I'm Bored!"
The following two tabs change content below.
Alli is wife to Michael, mommy to Isaiah and friend to their furry one, Hershey girl. Her passion lies in being a Mom and finding ways to bring creativity to life with her family. You can visit her blog (You have your blog, we have Aars) for ideas, activities, inspiration and more.