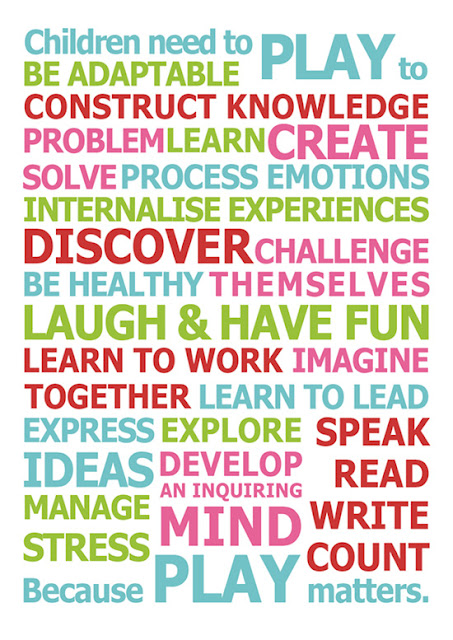 "Play is essential to the development and learning of young children. Not optional…essential. Children learn as they play. In fact, play provides the perfect context for learning for the whole child – mental, verbal, social, physical, creative and emotional, in a way most structured classroom-style activities do not. " 
~ Making Play Great, Play Grow Learn Issue One
As an early childhood teacher and a mom, Christie Burnett is passionate about the importance of play to the learning and development of young children. 
So passionate that she designed this fun printable poster to remind us all of its immense learning potential.
 
As parents we need this reminder as much as (if not more than) our kids and I love that this print is stylish enough to hang front and center in our homes.
  And,
thanks to Christie, you can do just that with
this
free printable copy. 
As cool as the printable is, it's actually not my main reason for writing about Christie today.  You see, along with being passionate, she's also been very busy!  As an extension to her award winning blog, Childhood 101, Christie has recently launched an electronic playzine, Play Grow Learn.  
The magazine is a wonderful and extensive resource.  At 62 pages, it's jam-packed with playful activities for children aged 0-5 years from contributors all around the globe.  It's a true bargain at only $4 and I highly recommend you go grab a copy.  You'll find tons of inspiring ideas for adding more play to your day.