Sending Santa a letter with your wish list and sneaking down the stairs on Christmas Eve to try to catch a glimpse of the big guy is so 10 years ago.  These days believing in Santa has gone viral.  Check out the evidence below:
photo via parent hacks
According to parent hacks the best way to tell Santa what you want is to have mom or dad take a picture of you holding the prized object with a camera phone and then emailing it directly to him.  It makes me kinda sad to think that kids will no longer be writing letters to Santa with fat round crayons.  Parent hacks has an excellent point, however, that this may be the only way to get your toddler out of the toy store sans toy without a meltdown.  Click through for two ingenious ways for your kids to see Santa on the web.

photo via little lovely
And how will your kids know for sure that Santa got their email?  Hop over to little lovely and find out how to arrange for Santa to email them back with a video message including their names, pictures, accomplishments, and gift requests.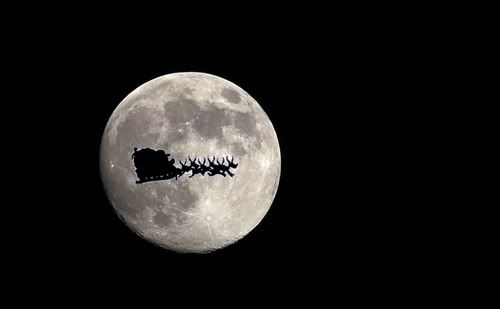 picture via modern kiddo
That should be more than enough to convince your kids of Santa's existence, right? (All we ever needed to keep the faith were a few nibbles in the cookies we left out on Christmas Eve.)  Just in case, though,
modern kiddo
has info. on a website by the North American Aerospace Defense Command (NORAD) that actually tracks Santa's whereabouts during his Christmas Eve flight (first spotted at
ohdeedoh
).  With all this incontrovertible Santa evidence, your kids should be big time believers well into their 30s.
Get Your Free Printable
Subscribe to our newsletter today and get our free printable... No More, "Mom, I'm Bored!"