Image Credit: © Suzette Pauwels (text added) | 01.09.11 | CC by 2.0
Today I have something uber useful for you guys – a bedtime post from Jillian of A Mom with a Lesson Plan (a great site you really should check out if you're not already familiar).

I've posted Jillian's game-changing, quiet-time-before-bedtime idea on MPMK's facebook wall a few times and have always gotten a huge response.

Today she's here to expand on the idea and share her favorite pre-bedtime quiet activities broken down into categories for toddlers, preschoolers & kindergartners, and school-aged kids.
A couple of years ago we were searching for a way to get our kids to go to bed without a fight. By the end of the day, everyone is tired, everyone is ready to unwind and everyone needs some downtime.
The technique we found allows the kids to have quiet time before they go to sleep. We call it "rest time" at our house and it has been a game changer for us.
With quiet time the kids get a chance to play on their own and reflect on their day. It's turned out to be a really neat way for them to connect as siblings as well. The added bonus? Adult time before we are too exhausted to enjoy it.
Finding activities that are relaxing, able to hold little one's attention and inspire independent play can be challenging.  Over the past couple of years we have found some great activities perfect for quiet time and I'm happy to be here today sharing our favorites.
Quiet Time Activities Perfect for Toddlers
Sorting Colors – Lay out different colors of construction paper. Before you leave the room place one object of a matching color onto the paper. You never know what type of color matching activity this might inspire!
Busy Bags – Have a container full of fun and easy busy bag items in your child's room. Try to keep only 2 or 3 activities in there at a time and rotate them every couple of weeks. This will keep your little one from being overwhelmed and ensure there is always something "new" offered.
Puzzles – Chunky puzzles like this Wooden Farm Puzzle are great for using as a puzzle and also for pretend play.
Board Books – A basket or shelf full of books will entertain some kids for hours. Try mixing up what's in the basket and moving the books around to make them seem like a new offering.
Dolls and Cars – Sometimes it's just a matter of giving them what they want during the day. Does your toddler love cars? Draw a special car mat on a piece of cardboard. Have special blankets for your daughter's favorite baby that only come out at quiet time.
Quiet Time Activities Perfect for Preschoolers and Kindergartners
Audio Book – Audio Books are AWESOME! Create your own Audio library or pick up some CD's from the library. The Patchwork Girl of Oz and Skippyjon Jones have fantastic audio versions. (The Patchwork Girl of Oz is really long. It would take weeks to listen to the entire thing. Perfect for getting excited about your next quiet time.)
Pretend Play – Set up a pretend play area in your kids' room. Make it a pet shop, nursery or grocery store. Pretend play areas beg for stretches of independent play.
Pipe Cleaners – Put some pipe cleaners in a basket. Sounds way too simple right? Try it. It's pretty amazing what can be made with pipe cleaners and a little quiet time.
Inventors box – Offer a little curious exploration with an up-cycled engineering box (with free project starter cards) or an inventor's box. (This activity should be introduced while you are present to avoid anyone getting hurt. When you are confident that they are able to handle the small pieces and tools safely go ahead and make it a quiet time activity.)
Light Table – The room is dim, the house is quiet. A home made light table and a few light table accessories is the perfect way for your little ones to get creative while they unwind.
Quiet Time Activities Perfect for School Age Kids
Journaling. – My daughter loves to write and draw about her day. She keeps several notebooks and pens next to her bed. Check out this MPMK post on how to easily make your own journal.
Reading – Of course reading is a pretty obvious activity for quiet time. Try having a special series or book that is reserved for quiet time.
Thinking Puzzles – Remember how much fun working a Rubik's Cube used to be? There are so many thinking puzzles available now that require time, patience and practice. We love Perplexus and Rush Hour… For lots more, see the "Single Player Math & Logic Games" section of MPMK's Fostering STEM Skills Gift Guide.
Projects – If your kids are learning a new skill or in the middle of a time consuming project, quiet time is a great time to work on it. My son works on Lego creations and my daughter has been looming like crazy.
Games – Quiet, calm games are a great way for siblings to play together at the end of the day. Make sure to save silly games or games that require a lot of movement for other parts of the day. The last thing you want is for the game to get the kids riled up. Mancala, Blokus and Phase 10 are favorites at our house.
Looking for even more quiet time ideas?  Check out these MPMK resources:
MPMK Gift Guide: Top Learning Toys for Quiet Time & Independent Play
*Post contains affiliate links.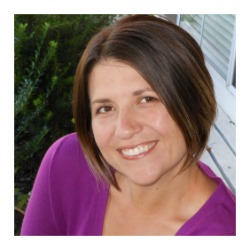 Jillian Riley is a writer who focuses most of her creative energy into her playful learning, playful parenting blog  A Mom with a Lesson Plan.
She is mom to an almost 8 year old son and a 7 year old daughter. Jillian is passionate about kid activities, learning and creativity! Find her on Facebook, Pinterest and Google.