Smoothies are the go-to around this house when it comes to a quick healthy breakfast.  I can pack so many vitamins and nutrients into a glass. They can be taken on the go and I'm always switching up the flavors.  You can't go wrong!
The only drawback? They can leave me shivering long after my drink is gone during the cold winter months.
Even when I'm craving a warm breakfast, though, it can be hard to come up with something healthy AND able to be eaten in a car or while walking to school.  I think I've solved the problem with these absolutely delicious and savory egg muffin cups.
It has all the same benefits of a smoothie.  The muffin cups are filled with vitamins and nutrients, plus enough protein to keep you full until lunch.  This recipe also has the ability to be switched up every week with new vegetables and breakfast meats.
I can also make it healthier with just egg whites and omitting the bacon. And if I'm really short on time, I can make a double batch and freeze them.  Just 30 seconds in microwave and these are ready to go.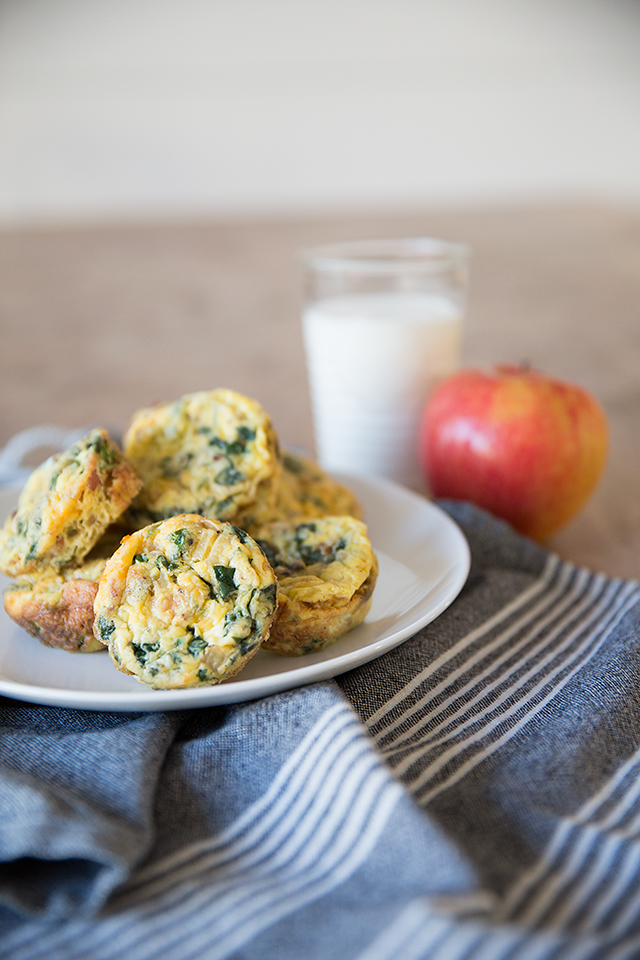 Breakfast Egg Muffin Cup
Ingredients
8 eggs
1/4 cup milk
1 teaspoon salt
1 teaspoon pepper
1/2 cup shredded cheddar cheese
1 1/2 cups chopped spinach
1/2 cup diced onion
4 slices of bacon, cut into small pieces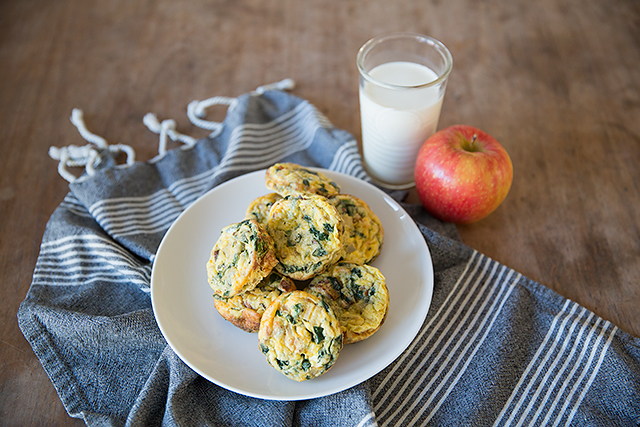 Instructions
If you're using bacon, fry in a skillet and remove with a slotted spoon. Saute the vegetables in the same pan.
Whisk the eggs, milk, salt and pepper in a large bowl.  Add the vegetables and bacon.  Then, stir in the cheese.
Spray a muffin tin with cooking spray.  Fill the cups about 3/4 to the top with the egg mixture.
Bake in a 350 degree oven for 18 minutes or until firm. Cool, then gently remove with a butter knife.
More from MPMK
7 Skinny Coffee Drinks You Can Make at Home
Overnight Steel Cut Oats (and How to Get the Kids to Make Their Own Breakfast)
Savory Breakfast Idea: Turmeric Oats with Acorn Squash
Get Your Free Printable
Subscribe to our newsletter today and get our free printable... No More, "Mom, I'm Bored!"
The following two tabs change content below.
Kristin is a former teacher turned children's photographer in southern California. Visit her website to read all about her adventures in photography, cooking, and her love of style.