Every once in a while we do a project here on MPMK that I'm over-the-moon excited about. That's how I feel about these plantable earths for Earth Day.  They're so cute, I want to send a few to everyone I know.
I loved making paper as a kid. I don't know why, maybe it's something about the mess. Or maybe it was the idea that I could make the very same thing I used so often in my daily life, all by myself. (just prettier)
Regardless. I loved making paper, and this time was no different. It was just as much fun today, as it was years ago. In fact, it was more fun. Because I had two extra little hands to help.
We wanted to do something for earth day this year, and thought… why not plant-able paper? And why not take it a step further, and make it in the shape of the Earth?
If you haven't heard of plant-able paper, it's becoming quite the trend; for wedding favors, party activities, the list goes on. And in my opinion, it's a perfect little Saturday activity to do with the kiddos.
Plus, when you are done, you get to plant your masterpiece and wait for the fruits of your labor to grow.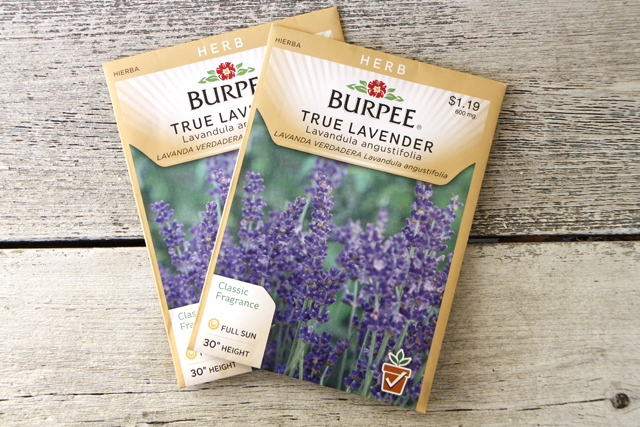 To make a plant-able paper Earth, you will need:
scraps of blue and green paper (card stock or construction paper)
one large empty can and a rubber band
one square piece of screen (I used basic screen door screening)
one circle cookie cutter, smaller than the size of the can
seeds (We chose lavender, but any seeds will do. Just make sure it's something you want to plant!)
a blender
spoon
water
Start by dividing your paper by color (this part is perfect for the little ones to help with–it kept my two-year old quite busy).
Next tear the blue and green paper into small pieces, keeping them separated in bowls (also a great step for the littles). You'll want to have about a two handfuls of blue, and one handful of green.
When you are done tearing, add just enough water to each bowl to cover the paper, and let soak for just a few minutes.
Then it's on to the blender, so this part will need adult supervision if your kids are small. Starting with blue, add the wet paper to the blender, along with a cup of water, and blend. The paper pieces should quickly turn into a blue pulp. Once you are done blending, pour the mixture back into your bowl and mix in your seeds.
Then it's time to rinse your blender, and repeat with the green paper. Once both mixtures are done, they should look like this:

Set your bowls aside and gather the can, rubber band, cookie cutter, and screen. Place the screen over the opening of the large can, and secure with a rubber band as tightly as possible. Then place the cookie cutter on top of the screen.
Now, spoon the blue mixture into the cookie cutter, making a thin layer over the screen, and let the excess water drip into the can.
After letting the water drip down for a bit, spoon drops of the green mixture on top of the blue, making your "continents" (these don't have to be exact).
While still wet, carefully remove the cookie cutter, and place your Earth in the sun to dry.
Once it is mostly dry, carefully peel the paper and press (using paper towels and heavy books) to avoid curling. And you're done.
All that's left is to plant your paper Earth, and wait for it to grow. And that might be very best part.
 For More Earth-Friendly Kid Activities, Check Out:
✕
Get Your Free Printable
Subscribe to our newsletter today and get our free printable... No More, "Mom, I'm Bored!"
The following two tabs change content below.
Alli is wife to Michael, mommy to Isaiah and friend to their furry one, Hershey girl. Her passion lies in being a Mom and finding ways to bring creativity to life with her family. You can visit her blog (You have your blog, we have Aars) for ideas, activities, inspiration and more.