for the first time ever Prime Day is coming twice this year! And officially starts now and lasts until tomorrow, October 12th!
Psst – You need to get your free 30 Day Prime Membership here to get in on the deals.
With thousands of you shopping the sales I've recommended in years past, I'm feeling like a bit of a veteran this time around and I'm here to share with you my secrets.
First, there are certain items that Amazon puts on deep discount today, without fail, mainly their own devices. If you've been eyeing a kindle, an echo, or even an Amazon Smart TV for you and/or the kids, today is definitely the day to get it – you can save up to 70%!
Tip: These are some of the best deals you'll see all year so start shopping for the holidays now!
Finally, there are A LOT of great finds this year – a real improvement from the last several years – so I have to break it up into a couple parts – stay tuned for part 2 soon!!
Also, I wasn't able to fit detailed descriptions below with all of my affiliate links. But just know- if it's on this list, it's because I absolutely love it!
My Favorite Deals this Year
For the Home…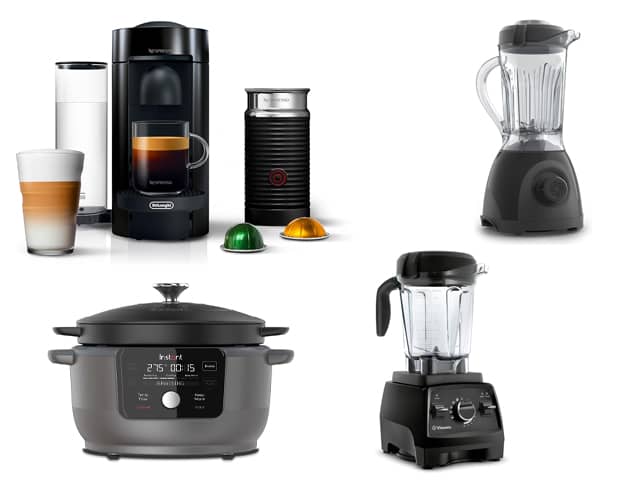 Nespresso Vertuo Plus Coffee/Espresso Machine and Milk Frother – $60 off
Vitamix ONE Blender – $100 off (Only $150)
Instant Electric Round Dutch Oven – $60 off
Vitamix Professional Series 750 Blender – $230 off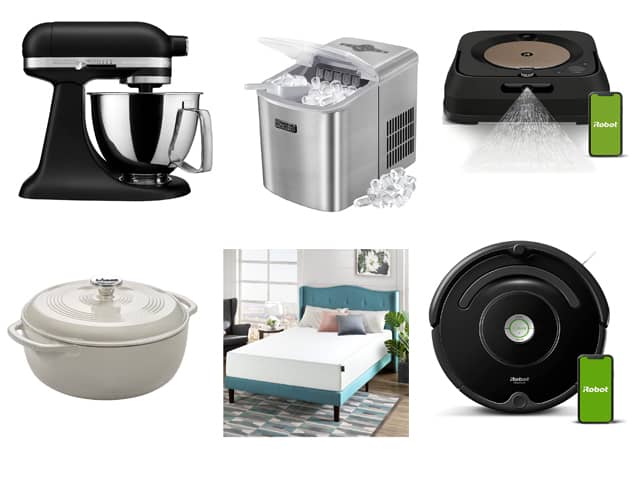 Kitchenaid Artisan 3.5L Mixer – $120 off
Stainless Steel Countertop Ice Maker – $65 off
iRobot Braava Ultimate Robot Mop – $100 off
Enameled Cast Iron Dutch Oven – $20 off
Green Tea 12″ Memory Foam Queen Mattress – $80
iRobot Roomba 671 Vacuum – $170 off
For the Kids…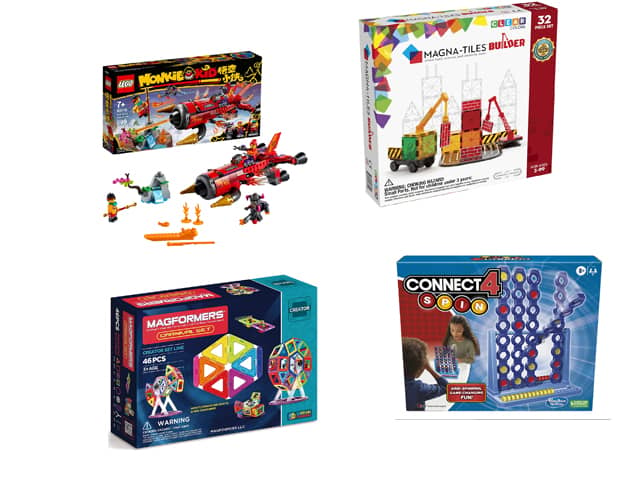 LEGO Monkie Red Son's Inferno Jet – $11 off
Magna-Tiles Builder Set – $15 off
Magformers Deluxe Building Set – $39 off
Connect 4 Spin Game – $10 off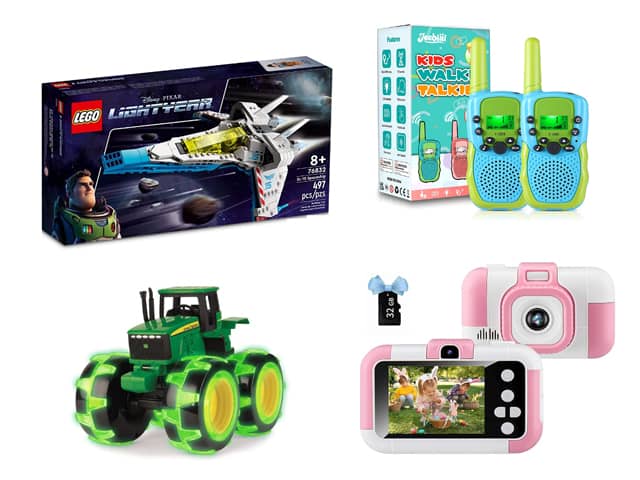 LEGO Disney and Pixar Light Year Space Ship – $10 off
Walkie Talkie 2 Pack – $5 off
John Deere Monster Treads Lightening Wheels – $8 off
Dual Lens Toddler Digital Camera – $7 off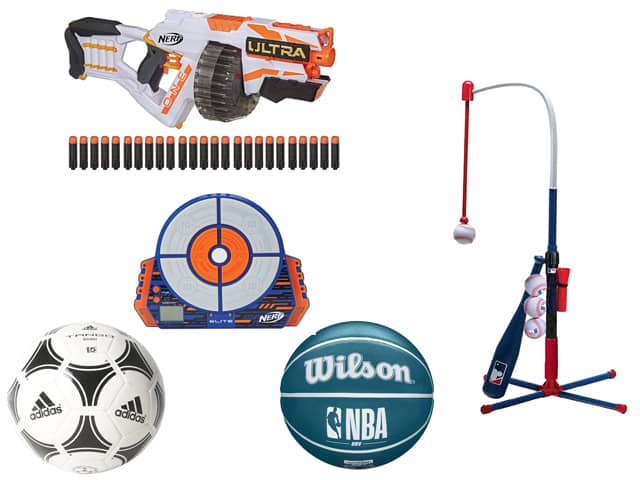 Nerf Ultra One Motorized Blaster – $17 off
Nerf Digital Target – Only $9 ($16 off)
Adidas Tango Glider Ball – $10 off
Wilson NBA Outdoor Basketball – 10% off
Grown-with-Me Batting Tee – $10 off
For Pre-Teens and Teens…
Classic Crocs – $10 off
Wireless Round Keyboard and Mouse – $10 off
Fjallraven Mini Backpack – $18 off
Cloud Slippers – $12 off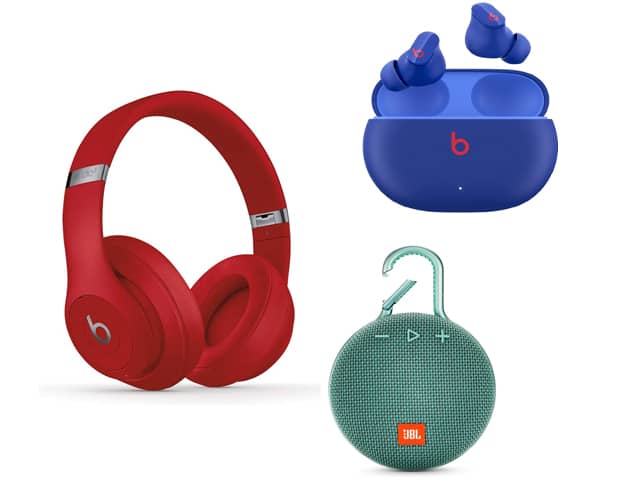 Beats Wireless Noise Cancelling Headphones – $180 off
Beats Wireless Noise Cancelling Earbuds – $50 off
JBL Clip-On, Waterproof Bluetooth Speaker – $10 off
For Men…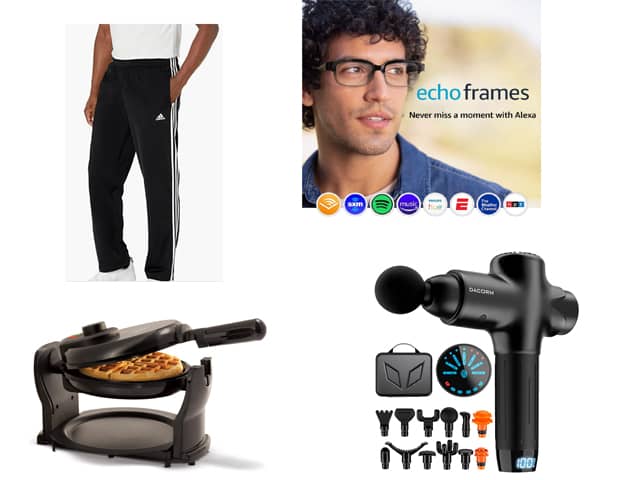 Mens Adidas Pants – $15 off
Echo Smart Audio Glasses with Alexa – $140 off or the Sunglasses Version – $140 off
Non-Stick Rotating Belgian Waffle Maker – $17 off
Portable Deep Tissue Massage Gun – $185 off
So that's my list! I have stayed up into the wee hours compiling it for you guys (it was 2:30am when I sent it the first time last night) – so I really hope you find some great deals today!
But don't wait, Prime Day only lasts for 48 hours and things have been know to sell out well before the time is up.
As always, thanks so much for your time and support,
Stephanie
P.S. Don't have time to scroll? Here are the most exciting sales from the list above:
*Post contains affiliate links
✕
Get Your Free Printable
Subscribe to our newsletter today and get our free printable... No More, "Mom, I'm Bored!"