Today is it guys, the very last day of the Nordstrom Anniversary Sale!
While a lot of things are selling out as I type this, the good news is that there are still amazing deals to be had, you just have to know where to look… and I've done my very best to include them all below.
You'll find lots of shoes and clothes for you but, also, don't forget about the less talked-about but equally awesome sales on home stuff, kid stuff, and beauty stuff!!
Again, my apologies if anything is sold out at the links below. It happens often on the last day of the sale so be sure to act fast..
Cole Haan GrandPro Spectator Slip-On
The small snake skin detail on the back of these comfy slip-ons is so unexpected, and a total scene-stealer.
Ecco Soft 7 III Slip-Ons
The slip-on sneaker is a mom's best friend and this leather version is super duper versatile. Play dates at the park, date night, and everything in between- these shoes can do it all.
Dr. Scholl's Madi Slip On
One last pair of slip-ons. These are a little more spendy but Dr. Scholl's is well known for their phenomenal comfort and support for your arches, back, etc. As someone who has struggled on and off with back problems for years, it's totally worth it to spend a little more for that.
Linea Paolo Faith Wedge Sneaker
The sale is also a great time to get a pair of hot booties or wedges for date night and girls' night. I'm just gonna say it, these wedge sneakers are sexy. Who would have guessed?!
Madewell Crossbody Bag
This bag is so versatile while still being super stylish. I love that I can use it as my daily bag and not have to worry about having as much as I need.
Bella Leather Crossbody Bag
My new favorite black leather bag. Period.
GloPRO Microneedling Head-to-Toe Glo Set
Like all of us, I'm not getting any younger. And, to be frank, my skin is starting to show it. Lately I find myself longing for crazy-expensive facial treatments I never would have considered before now- microneedling being at the top of the list. Which is why I was so stoked to see the huge discount on this at-home tool. Half off!!
Check out the before and after photos at the link, you'll be amazed.
Stila Liquid Eye Shadow Trio
Who has time for complicated eye shadow kits? Not this busy mom of 3, I can tell you that. In fact, I often skip eye shadow all together.
When I do want that extra highlight, though, I absolutely love liquid shadows. The good ones give you a pretty highlight that makes your eyes pop without going overboard in 3 seconds flat.
This trio is especially stunning (and on a great discount!)
Living Proof Full Hair Heros- Complete Set
Unless you've been living under a rock, you've undoubtably heard of the Living Proof line. This is a great opportunity to see what all the hypes about at a stellar price.
The brand's dry shampoos are cult classics and this incredible set also includes a full size shampoo and conditioner- all 3 from their popular "full hair hero" line. Cause who can't use a little easy, no-extra-steps, volume? Am I right?
Caslon Long Faux Fur Jacket
I can never get enough of soft, wubby, luxurious coats and hoodies. I flat out live in them come fall and winter and this one will make you feel like you're walking around in a warm hug all day long.
Topshop Cardigan
The Topshop brand has become one of my go-tos for finding well-made classic pieces and this cardigan is no exception. Grey is shown but I love all the other colors too, especially the Camel.
BP Denim Jacket
The jean jacket is a total wardrobe staple. I wear mine over dresses when the evening gets colder all summer long.
I really like the looser fit and lighter wash of this one from BP.
Vince Camuto Perforated Bootie
I got some grey booties at the sale two years ago and they are my favorite neutral– they go with just about everything! If I didn't already have a pair, you could bet these would be in my cart this year.
Sperry Saltwater Boots
I bought myself some Sperry rain boots 3 or 4 years ago at the sale and it's one of the best purchases I've ever made. I absolutely live in these things all fall and winter long.
This year I was finally ready for a new pair and these are a beautiful, go-with-everything pair. If you like something a little more playful, though,
the orange sole versions of were also calling out to me. I still haven't decided which I'll keep!
Topshop Faux Leather Moto Jacket
If you've had your heart set on a black leather moto jacket that goes with everything, now is the perfect time to get one at a great price. This one isn't real leather, of course, but I actually prefer the durability of that and not having to worry about it in the rain!
Chelsea28 Leather Moto Jacket
If you would like the real thing, this one is also on sale and feels like butter!
Tory Birch Leather Watch
Leather strapped watches are back and I am here for it! I especially love the balance of the feminine gold and more masculine brown leather of this one. So cool.
Caslon Hooded French Terry Cardigan
Again, comfy hoody that's chic- what's not to like?!
Topshop Sweatshirt & Joggers
The ultimate cozy pieces.
Pair the sweatshirt with your favorite pair of jeans, wear it with the joggers as loungewear, or use them as pajamas when it gets colder.
Cole Haan GrandPro Sneaker
Glam sneakers are one of my favorite things. Because I like to look cute but I like to be comfortable WAY more.
Topshop Striped Sweater
I love the color of the stripes on this sweater, it really makes it stand out.
Caslon Turtleneck Stripe Sweater
Or if you want something a little softer, this turtleneck is similarly unique.
Both of these pieces are super on trend this year and both are on a great discount.
I also had to laugh when I got home from the sale and noticed I'd paired the same plaid shirt and cardigan in person that Nordstrom did on their website.
Was $70, Now $48.90
This Fleece is structured but still soft and will be the perfect thing for all the soccer and little league games I'll be attending this school year.
Was $69, Now $45.90
Was $59, Now $38.90
I've said it before and I'll say it again, Zella is always a must-buy during the sale.
The pieces are super high quality and always on big discounts that are hard to find the rest of the year. Totally worth the investment and I love the color of the pants to add to my collection of black leggings.

Adidas Sneakers – Sold Out
Was $110, Now $72.90
I picked up a very similar Barefoot Dreams cardigan at last year's sale and, I'm telling you, these cardigans are like wearing the softest blanket you own.
(Probably because Barefoot Dreams also makes awesome throw blankets… and, yes, I did grab myself one of those last year too.)
FOR THE KIDS
Don't forget, there are a lot of good back to school deals to be had too!
Zella Girl High Waist Leggings
I have been so devoted to Zella legging for myself that I'm not sure why it took me so long to figure out they'd be great for my daughter too!
Not only are significantly thicker and more comfy than the standard leggings that I usually buy at Target, they're also WAY more durable. Which means they last a lot longer and are worth the heftier price tag even with out this amazing deal.
Girls Nike Flex Contact Running Shoe
I also bought my daughter these shoes for back-to-school because Nike is a brand I trust to proved good support to all my kids growing feet (SO important for spine health, etc.).
Plus, how cute are these?! Truly, if only they went up to my size!
The North Face Girls Fleece Hoodie
When it comes to kids clothes, I spend my money on their shoes and outerwear because that's what's most vital for their health and comfort. It's also the pieces that are likely to last the longest.
This North Face jacket is a great value, no question.
Tucker + Tate Rainbow Denim Hoodie
The description of this extra durable hoodie says it all, "Combining the softness of her favorite hoodie with the always-cool look of denim, this throw-on-and-go layer features a trendy rainbow graphic at the back."
Hot Tip: I actually got this rainbow-free version for my 3rd grade daughter.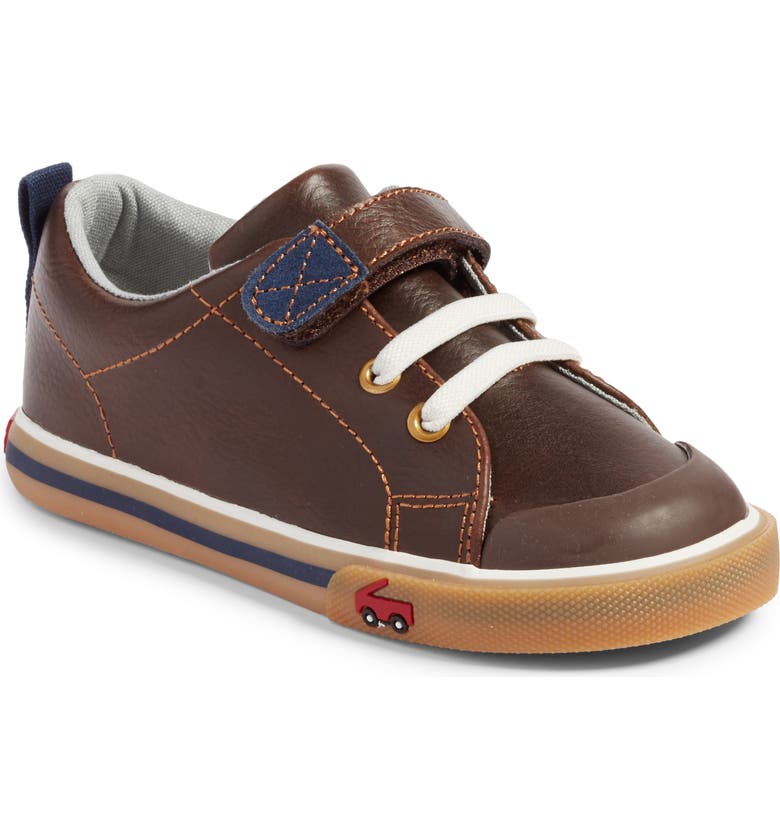 See Kai Run Stevie II Sneaker
Another brand I really trust with my kids developing feet! Totally worth paying more for but why do it if you don't have to? I love how much more durable the brown leather is outside than canvas too.
Tucker + Tate Denim Hoodie
Same great denim hoodie as above but in black and boys sizing.
Vans Classic Hoodie
Because it's never to early to start being the cool kid, especially if you can do it while keeping warm!
*Post contains affiliate links.
P.S. Don't forget to check out the home items on amazing sale! That link will bring you to all the items from my 5 favorite home brands.
All are great deals but I always make sure to grab a great throw during the sale. My favorites this year are this one for the ultimate deal, this one for ultimate softness, and this one (which I got at last year's sale) for ultimate warmth.
More from MPMK
Get Your Free Printable
Subscribe to our newsletter today and get our free printable... No More, "Mom, I'm Bored!"